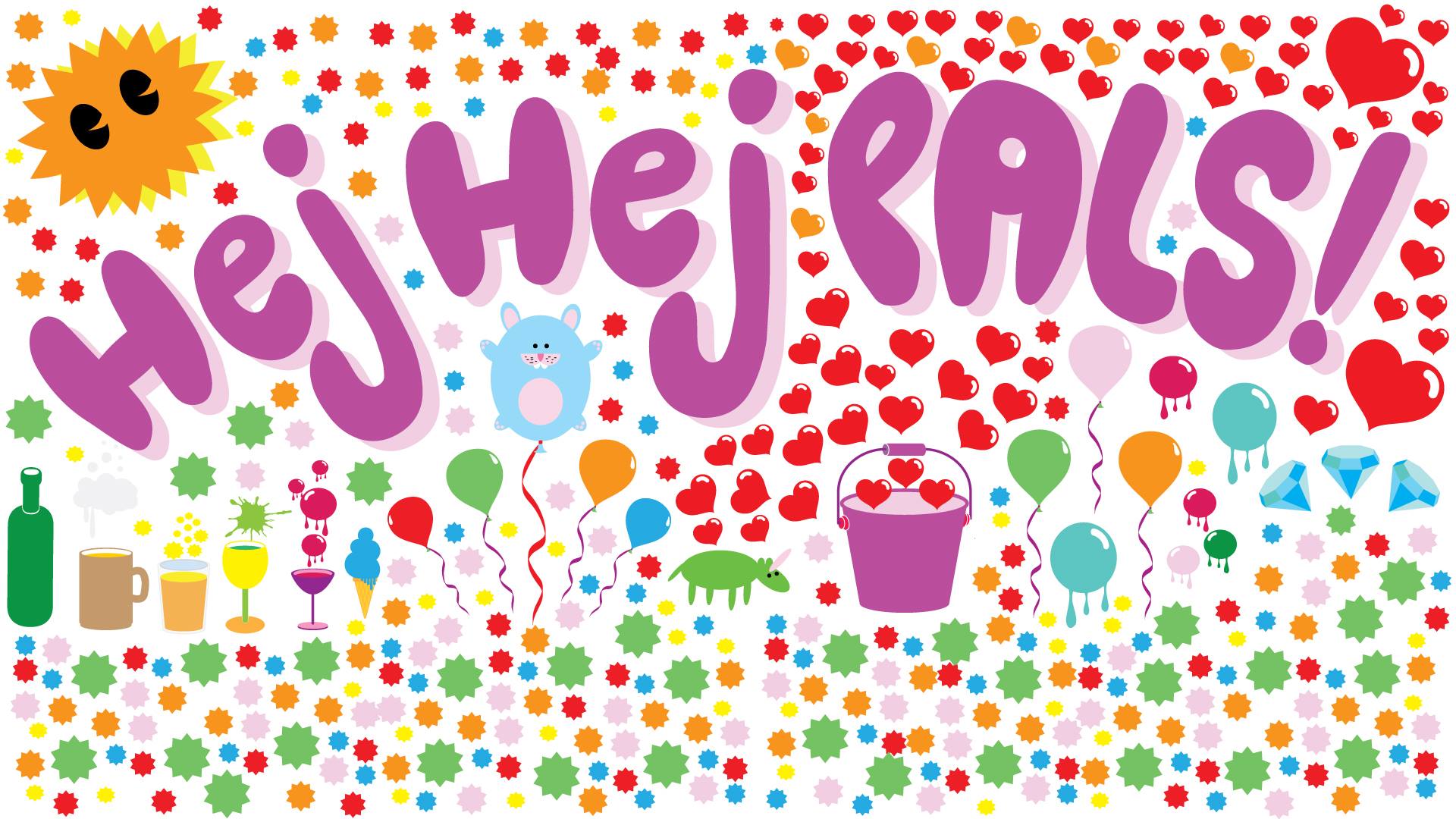 ***Hej Hej PALS!*** Festival
14th-16th October 2017
Fylkingen, Stockholm (Google maps)
***Hej Hej PALS!*** is a three-day festival showcasing the best of contemporary performance art from Sweden and abroad. In its dynamic programme it presents nearly 50 performance artists including both well-known names as well as fresh new blood.
*** Hej Hej PALS! *** creates a melting pot for exchange of creative experiences, artistic methods and conversations between different generations of contemporary artists and with the audience. Our aim is to provide an exciting and varied programme and open up possibilities for future collaborations and projects. The festival was created on a no-budget concept. Why? From practical reasons, but moreover since we hoped to attract a certain crowd of people: passionate, motivated and adventurous souls ready to have a great time with us.
In short, *** Hej Hej PALS! *** Wants You to come here and have fun! There will be a blast of performances, dancing, bright colours and Saturday's ***Hej Hej Party!*** with live DJ and special party performance programme.
The Programme in short:
Friday 14th October
18.00 - 24.00 performance program
Saturday 15th October
14.00 – 22.00 performance program
22.00 – 01.00 party
Sunday 16th October
14.00 – 18.00 performance program
We are looking forward to seeing you all and super thrilled to witness all of the amazing performances!
The festival was organised by Performance Art Links (PALS), a platform for performance art based at Fylkingen Stockholm.
Friday program 18.00-24.00
Scheduled
Heidi Edström - Covering and cracking up
Zurab Rtveliashvili /Trollingstones - Borscht for Europe

Vilda Kvist – List Making
Andro Zverev - Korståget
Torbjörn Steijner – Arbetslinjen
Jimmy Offesson - By birch rite
Anita Wernström - High on Venus
Den Magiska Fyra with Henrik Ekesiöö, Joakim Forsgren, Mikael Goralski, Andreas Press & Bobi Prinz -

Outdoor/parking lot: 21.00

Malin Ståhl - Silent Cocooning

Klara Ström - I Can ́t Even

Joakim Roséen -

Ljusorgel

Anna Kinbom - Karaoke Lecture

Fredrik Fermelin - BETA_test_falukorv
Saturday program 14.00 – 22.00
Ongoing or unscheduled:
Mariana Suikkanen Gomes - BABY
Veronica Thomsen – Whitewash
Josefin Rasmuson – "Empowered (setting forth the new alliance)
Ignacio Pérez Pérez – International Performance Art Strike
Scheduled:
Paul Pignon - i3
Eva Lindquist – På resande fot
Gabriel Bohm Calles / Caroline Ljuus - Intimation
Callum Harper - I usually take a shot before a date, but this time I forgot
Thomas Bjelkeborn - Solitude Silence
Maja Melsted – "Playing paino"

Stella Eriksson - hälsningar Stella
Tzyn Zunge – gesetzt den Fall (ifall)
Anette Friedrich Johannessen - #Order
Ieke Trinks - Performance Monologues
Piotr Bockowski - Neo Fung's Synthetic Organs
Marie Gavois/ Michel Klöfkorn - we think people from Greece have more to say about EU than we do
David Frankovich - Invisibility Cloak (Prototype 1)
Diana Agunbiade-Kolawole - Honest Portrait.
Johan Suneson/ Leif Skoog - Från A till B och tillbaks igen -

Outdoor: ca 21.00



Finn Joel Anton - Finn Anton is dead

Hanna Storm – inner child

Ellen Söderhult, Mandi Tiukkanen/Anna-Karin Domfors, Eliisa Erävalo, Elise Sjöberg, Ellen Söderhult, Lisen Pousette, Mandi Tiukkanen, Pinja Grönberg, Sara Kauppila, Tamara Alegre och Vanessa Virta... - This Is Grand
Saturday - Party 22.00 - 01.00
Collettivo Lie-Fi Palimpsest ("Find your Closeness" AUDIO GUIDE) (wifi connection; Saturday, party) minimum 30 minutes

NOTE: To take part to the performance : "Find your Closeness", please send an e-mail to This email address is being protected from spambots. You need JavaScript enabled to view it. to have all the instructions beforehand.
Sunday 14.00 - 18.00
Ezra Benus/ Anna Korbasova – Fourth Text
Lill-Marit Bugge / Örjan Wallert - Artists Talk
Sophie Erlandsson - Valentini
Natalia Rebelo - All I can talk about is my lack of head.

Maja Andersson -

I'm a part of the 28

John Willgren - Cavatina
Eva Lindquist - babusjka blues
Mariana Suikkanen Gomes - Exquisite failure, uncontrollable ravenous limbs, roaring soft manifesto.
Thanks to our communication partners and support