Paralleling political correctness and everyday experiences with artistic and cultural orthodoxies, Schwensen's interdisciplinary art practice examines the underside of cultural life, specifically the clash that occurs at the intersection of artistic values and the economies of production and distribution. Schwensen's practice has always been dependent upon utilising the medium most appropriate for the concept, be it painting, drawing, sculpture, installation, video or performance. Recent investigations have simultaneously combined performance, installation, wall texts, live feeds and video to explore and implode socio-political situations.
http://www.smfa.edu/facultymodule/view/id/22/src/@random4a83044d9a8b2/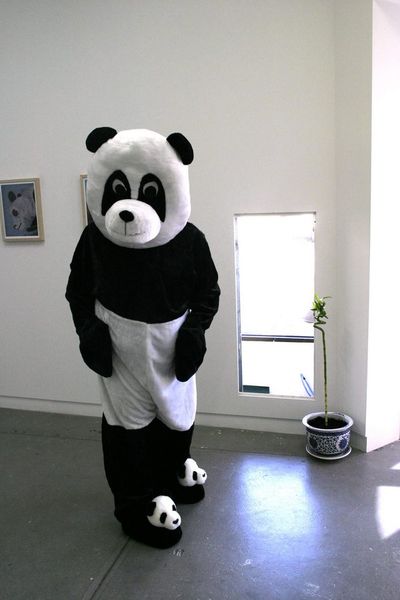 Tony Schwensen. Now More Than Ever, 2010.