The artistic and international position BBB Johannes Deimling has is the result of his remarkable enthusiasm, the energy and incredible passion he put in his art work and general practice. He has never studied at an art academy. As an autodidact he was simply self-studying, driven by the fascination of the possibilities and varieties of art and he still quotes that "my studies haven't found an end till now.
Even Deimling is located in the performance art scene he would never describe himself as a 'performance artist' but more as an visual artist who use performance to articulate his ideas, researches and point of views in art and society.
http://www.bbbjohannesdeimling.de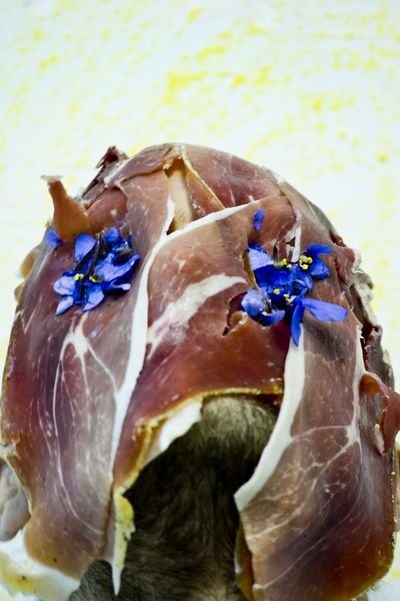 All Saints. Photo by Monika Sobczak, www.mmonikasobczak.com, performance in Paris 2011.